Multi-stakeholder Model
The SujalamSuphalam program is a high-impact, multi-stakeholder model with active involvement of the State Government, District Administrations, Gram Panchayats, corporates (through CSR), people's representatives, NGOs, media, farmers and village communities.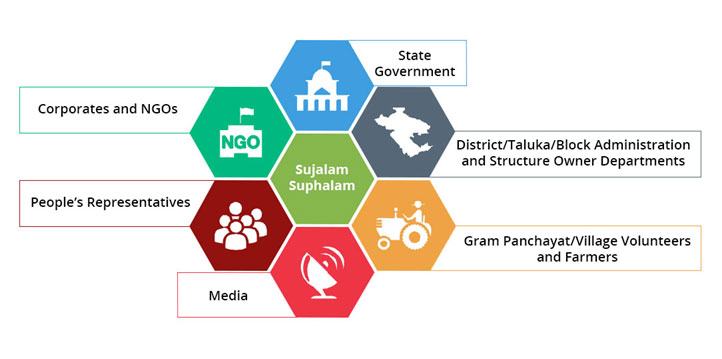 The foundation of Bharatiya Jain Sanghatana is the Volunteers Network that Shri Shantilal Muttha had envisioned and built very meticulously in the last three decades.
BJS has a network of more than 20,000 Office Bearers actively carrying out BJS responsibilities with relentless commitment supported by lakhs of volunteers across the country.
This volunteers' network is the real strength of the organisation. With such a grass-root network with commitment of time and resources for social causes, BJS demonstrated the power of executing projects and many seemingly uphill tasks with speed and scale. Only office bearers of BJS councils at various levels can be estimated to be more than 1500. They are supported by thousands of volunteers across the country.