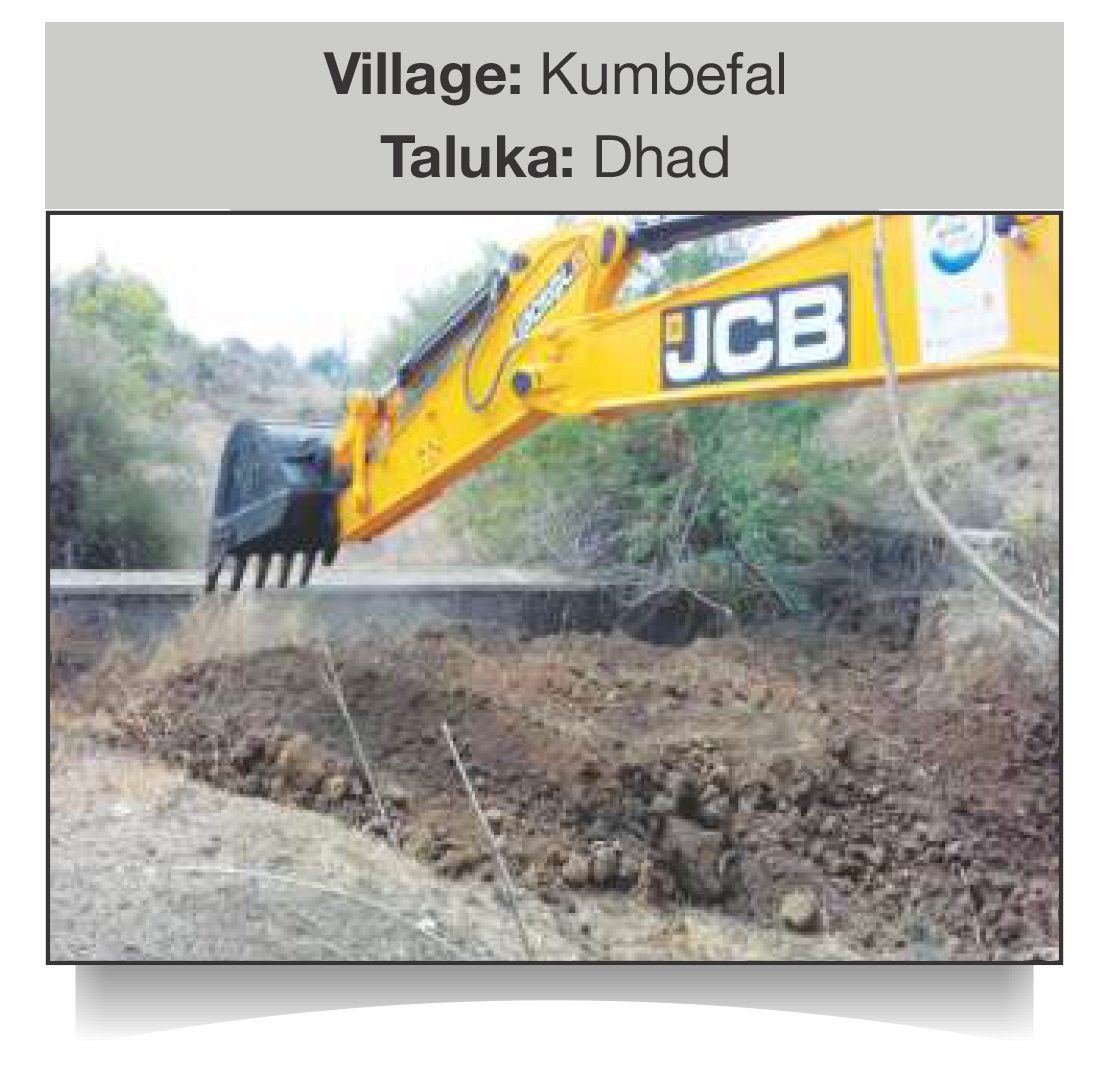 District Administration identified the priority water structures in all thirteen talukas of Buldhana and accordingly in consultation with the structure owner department delegated the work to all the concerned departments.
Shri Suresh Bagale, Buldhana Tehsildar, and his team while pursuing their work discovered a new water structure which was not in the list of the identified water bodies.
This water structure was present in the Kumbefal village where around 2500 to 3000 people were residing and struggling due to scarcity of water. The check-dam had lost its identity due to
many layers of silt stored over it. Villagers requested the district team to extend their support to revive it again.
The structure owner department team assessed the feasibility of the earthwork and did other pre-requisite formalities. Dhad cluster officer and concerned talathi took the lead for revival work of the dam. The revival of the 'Kumbefal Bandhara' brings immeasurable happiness in lives of the villagers!