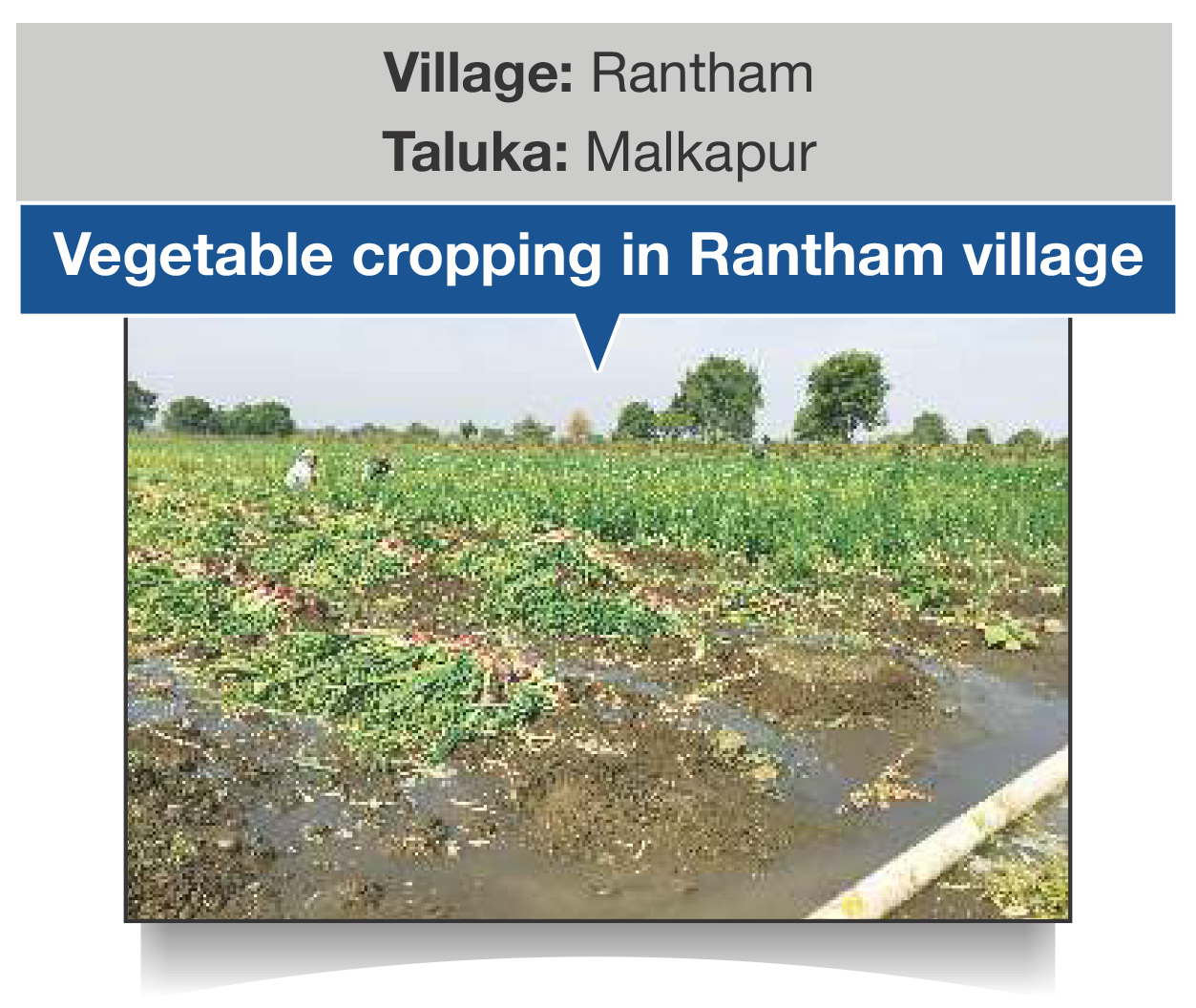 'Rantham' is a small village with a population of around 1300 only. Villagers are mostly involved in agriculture work. Lack of adequate rainfall has affected, the socio-economic condition of farmers. The only pond in the village has lost its water retention capacity due to lack of maintenance and accumulation of silt. District Administration and BJS carried out the required maintenance and earthwork in the tank and 31 thousand cubic meter of silt was brought out from its bed.
The earthwork of the pond brought about remarkable result for the villagers. The water conservation capacity of the pond increased by 31 Lakh cubic litres. Villagers used the water for agriculture purpose; they started wheat cultivation as well as large number of farmers started vegetable cropping. The silt used by the farmers reduced their expense on chemical fertilisers marginally. Village head (Sarpanch) also encouraged the youth for self-employment by giving them opportunity to do free fishing in the pond and also provided the fish seeds.
Thus 'Sujalam Suphalam' helped in rejuvenation of the village by increasing the soil productivity, ground water level, crop yield, and helped in changing the cropping pattern.